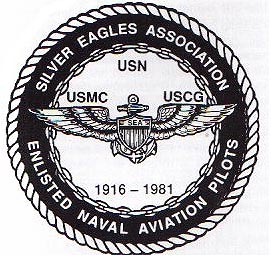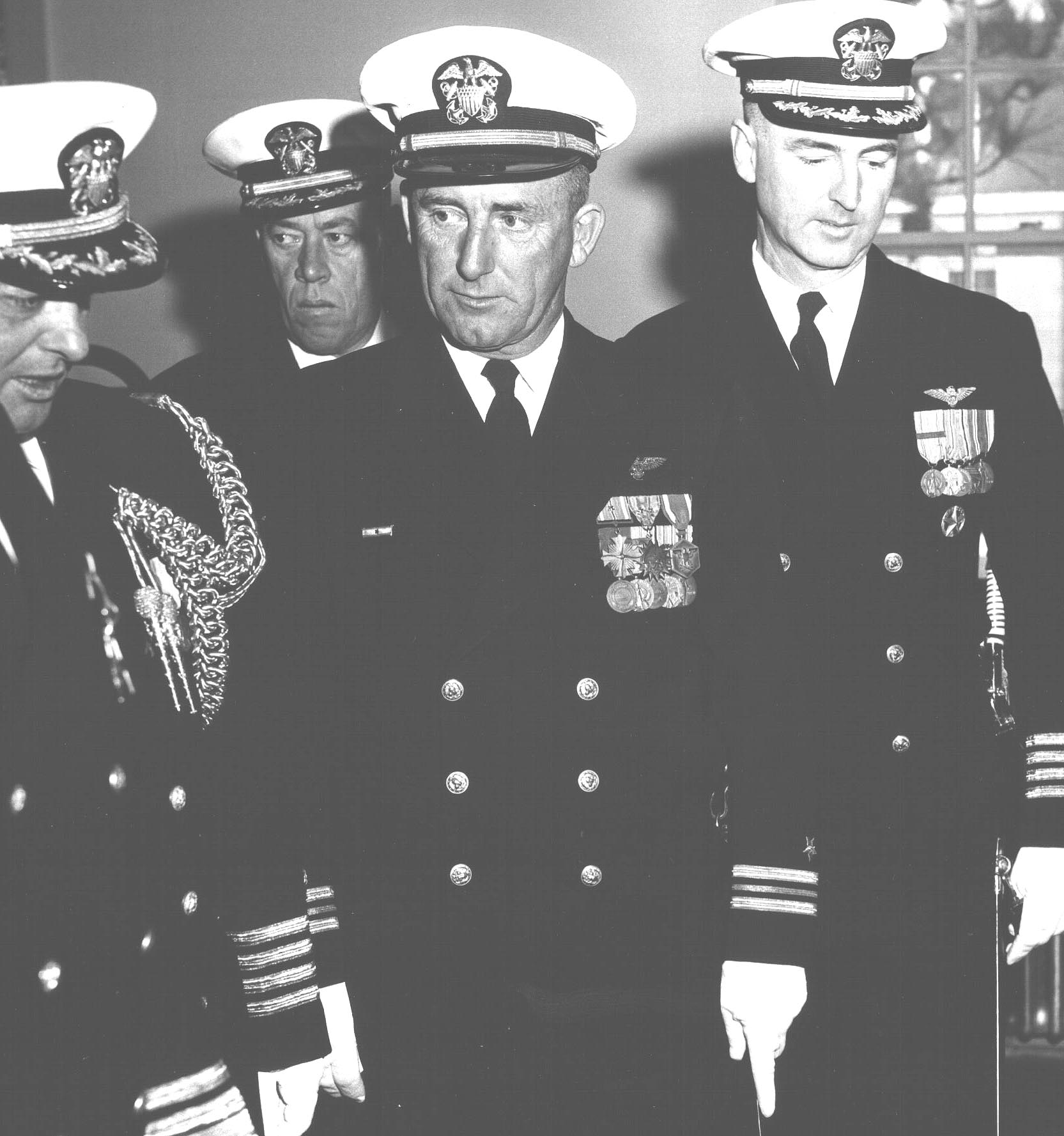 John E, (Buck) Buchanan was born in Boston, Ma on March 5, 1917, He joined the Navy in October, 1934, and attained the rate of Aviation Machinist Mate 2 Class before attending flight school in 1942. On graduation, he was designated a Chief Aviation Pilot and Naval Aviation Pilot in 1942. In 1943, he was commissioned Ensign, USN and served as an officer until his retirement as LCDR in OCT 1963. Buck served as a fighter pilot in WW II and for two years in Korea, from 1952 - 1954. He saw combat in the South and Central Pacific actions from the Marshall Islands to the Battle of Leyte Gulf, and has seven kills to his credit. In WWII he served on the carriers Kallinin Bay, CVE-68; Antieum, CV-36; and the Essex, CV-9. Then LTJG Buchanan, made 150 combat traps aboard these carriers.

LCDR Buchanan has flown from every NAS on the East Coast of the U.S. from Squantum, MA to Jacksonville, Pensacola and Corpus Christi on the Gulf, and North Island to Arlington, WA on the Pacific Coast.

His awards include two Distinguished Flying Crosses, three Air Medals, two Presidential Unit Citations, a SECNAV Meritorious Service Medal. Three Good Conduct Medals, and the Navy Unit Commendation among 16 total awards. Over his flying career, he flew in FF1, F8C4, F3F, F4F, F2A, OS2U, SBU, TBF, AD, AM, F6F, F8F, SB2C, accumulating 8500 hours TT. Buck served as an experimental pilot at China Lake from 1948-1950 in the AD, Skyraider, and worked on the development of the MK III MOD III bomb director. Buck's F4F with his rank of ENS is on display at the Naval Aviation Museum in Pensacola, FL.

He retired from the Navy in 1963, after which he worked for the State of Florida, and established its Emergency Management Program. He retired from that occupation in 1982, and continues to reside in Juno Beach, FL with his wife of 52 years, Margaret. Buck remains active with civic and Naval organizations where his quick wit and detailed memory of things long past makes him an ideal companion with whom to revisit the Glory Days of Naval Aviation between 1935 and the begining of Viet Nam.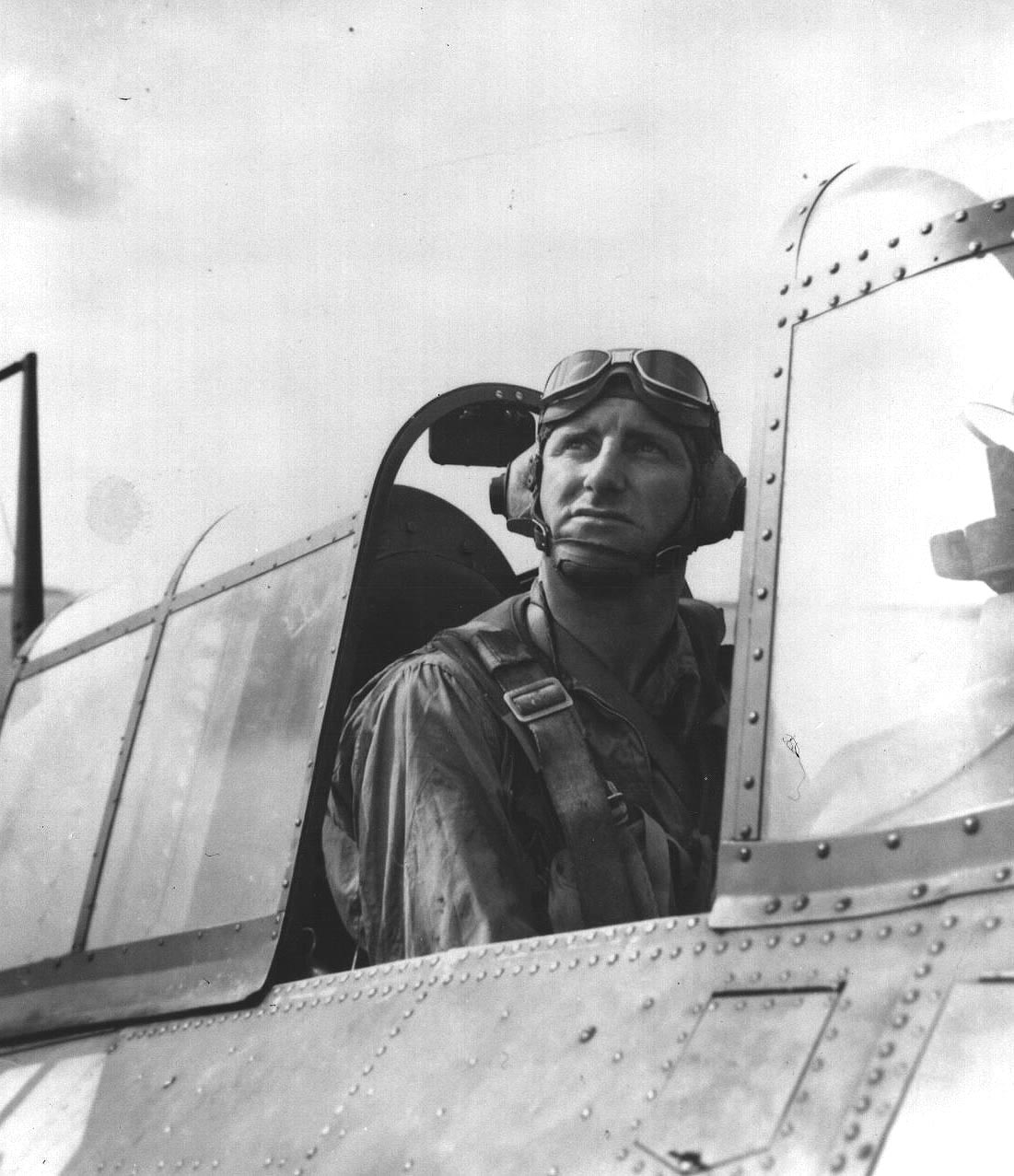 ENS Buchanan, 1943